Events
Join us in virtual and in-person events
MEET US AT

ASUG PHILADELPHIA CHAPTER MEETING
OCTOBER 6TH -ROUNDTABLE: HOW TO BEGIN YOUR JOURNEY WITH SAP BTP?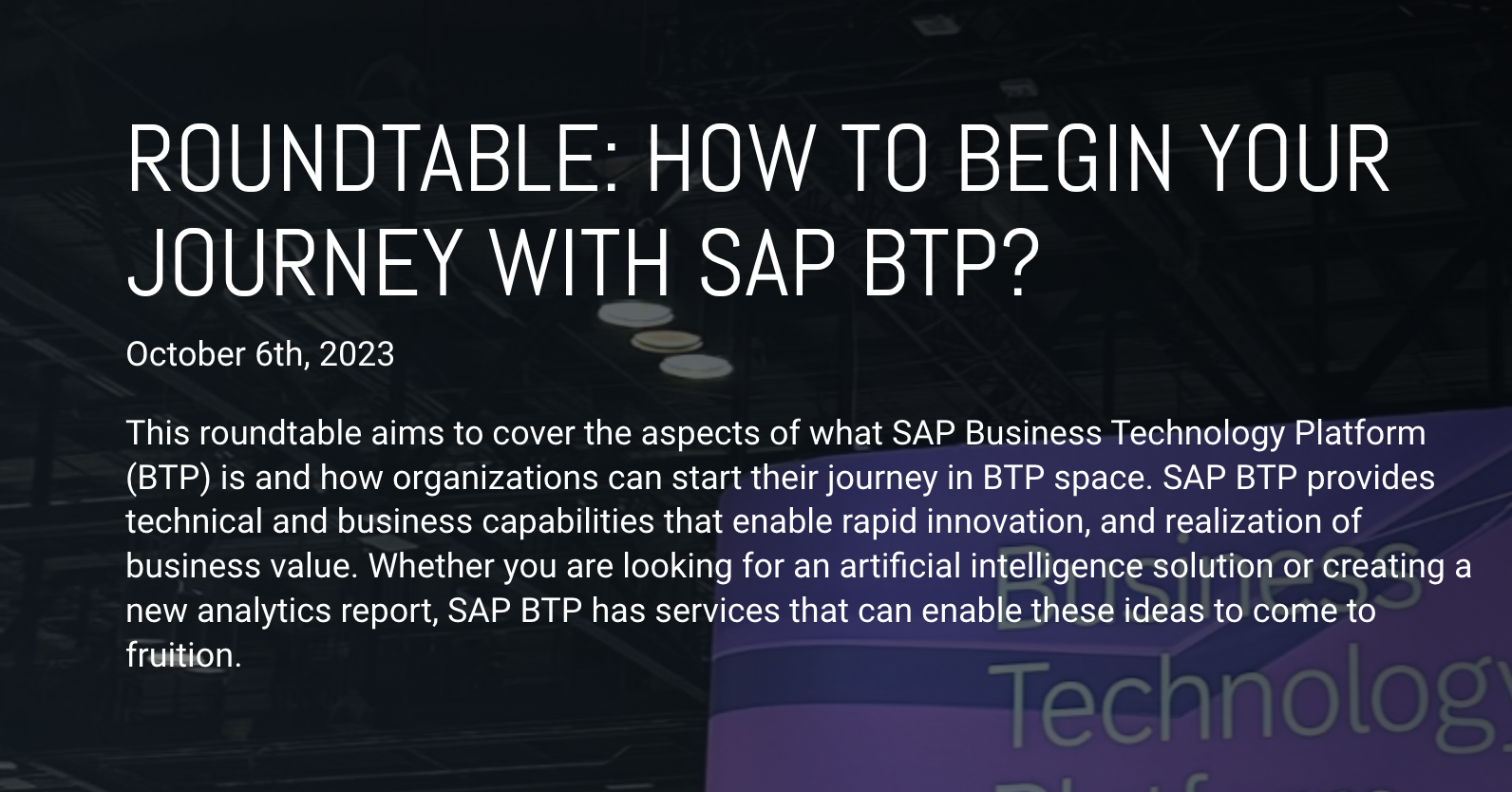 ASUG Philadelphia Chapter Event
Newtown Square, PA
ASUG Arizona Chapter Social
Scottsdale, AZ
ASUG Kentucky Chapter Meeting
Valvoline, KY
ASUG Mid-Atlantic Chapter Meeting
Herico, VA
BTP Roundtable
Speaker: Naveen Rokkam, Online
ASUG Ohio Chapter Meeting
Dublin, OH
SAP for Utilities, Presented by ASUG
Chicago, IL
ASUG Wisconsin Chapter Meeting
Milwaukee, WI
ASUG Carolinas Chapter Meeting
Charleston, SC
ASUG Mid-Atlantic Chapter Meeting
Towson University, MD
ASUG Tennessee Chapter Meeting
Kingsport, TN
ASUG Florida Chapter Meeting
Caribe Royale, FL
ASUG Houston Chapter Meeting
University of Houston, TX
ASUG Minnesota Chapter Meeting
Minneapolis, MN
ASUG Salt Lake City Chapter Meeting
Brighton Resort, UT
ASUG Arizona Chapter Meeting
Scottsdale, AZ
ASUG Tech Connect
New Orleans, LA
Mygo SAP Garage
Tons of resources to help. Step into our SAP Garage and peek under the hood to see our content leaders valuable blogs, thoughts, ideas and inspirations.
Interested more in our events?
Get on to our emailing list to get notified about all the exciting events we host and participate.